Simplify and Thrive: 3 Ways Seniors Can Downsize Stress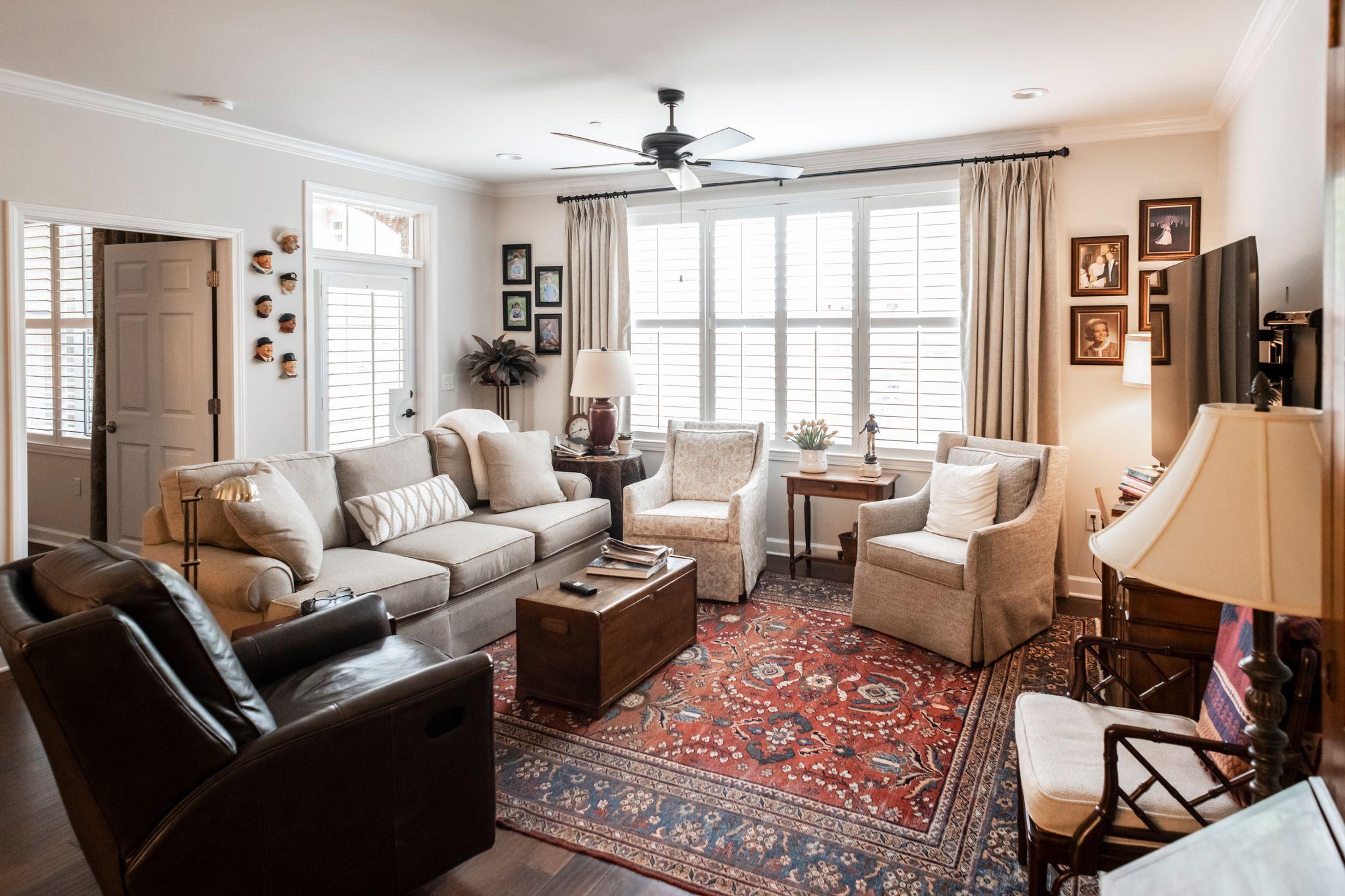 Living in one place for a long time naturally leads to the accumulation of stuff—and some clutter. At any age, the more things you have, the more complicated moving becomes, especially as you reach retirement age and consider downsizing.
Leah Anne Morse, the founder of All Things New, works with many of our residents at The Village at Germantown, helping them move into retirement living as smoothly as possible. She began her company in 2018 after experiencing a series of losses in her family. While clearing out the homes of her and her husband's two sets of grandparents, she recognized the need for people like her to assist others going through the same process.
"I love what I do because I get to help people through something that can be stressful and hard," Leah Anne says. So, she advises starting early and focusing on areas not frequently used, like closets and excess kitchen items. Parting with sentimental belongings can be challenging, but Leah Anne suggests keeping a few pieces to cherish the memories while letting go of the rest.
Here are three important tips from Leah Anne that will help you start downsizing for retirement:

1. Start in Areas You Don't Often Use
"For example, choose a closet where you put excess or off-season clothes. Start going through those things and thinning that out. The kitchen is another huge area where people tend to have too much. When my husband and I went through this process, we set out all of our casserole dishes on the counter, and I told him to pick three, so we picked three. We've never needed more than those three. We probably never did, to begin with. We learned over time that you could make it with a whole lot less."

It's easier to part with things you don't have much sentimental attachment to, but something like a set of china can hold precious memories. Leah Anne has a wise suggestion for compromise: "Just take a couple of pieces of it. Maybe just a place setting, or if you like entertaining, keep three or four place settings, but let the rest go. Then, you can use that set when your friends come over. You can make it fun and still get to see your beloved china patterns."

2. Establish a Maximum Limit—And Stick to It!
Any collector can tell you this is easier said than done, but it's essential to know exactly how much storage capacity you actually have. If you are exceeding your maximum, it's time to make some decisions about what to keep and what to toss.

"If you're a collector, set a limit as to how much you'll collect. Pick only the most favored of your collection and let somebody else enjoy the ones you've loved. So, if, for instance, you collect teapots, and you've set a limit of five and you're looking at that sixth one, be firm with yourself about getting rid of one before you take in another," Leah Anne said.

While collecting can be a fulfilling hobby, there can come a point when you've collected too much. The good news is that you can still enjoy the collections you've curated over the years, only in a more portable way. Leah Anne recommends taking photos of things that have brought you joy over the years. That way, you'll still have them after they make their way into other people's homes to bring joy to a new generation.

3. Turn Clutter into Cash
Just because you don't want something anymore doesn't mean it's not valuable. Designer clothes, home décor and antiques can be worth a surprising amount in today's vintage-obsessed world.
"We did estate sales for the first three and a half years of my business, and I learned so much about what will sell and what won't. There are some things you can just let go of, and other things are worth money. We helped our friend go through some things a couple of weeks ago. Her dad had passed away, and her mom is now in an assisted living community, and they just needed help. So, we went over and helped them pick things that could be sold on eBay," Leah Anne explained.

Leah Anne's company now outsources estate sales and auctions to companies that can do literally everything for you without turning your home into a department store.
"If you don't want a bunch of people in your home, you can have one of these companies do a digital estate sale that's run more like an auction; as your items sell, these companies pick them up and ship them out, and you don't have to do a thing," said Leah Anne.
Getting rid of things that carry strong memories can be hard, but most people feel relieved once they start unburdening themselves from so much "stuff." Fortunately, experts like Leah Anne are ready to help you if things get overwhelming

At The Village, we've seen first-hand how choosing a smaller residence can have a big payoff. If you're thinking about retirement living but the idea of moving is daunting, we're here to help. Schedule your personal visit by calling 901-737-4242.

---