Living Large in a Smaller Home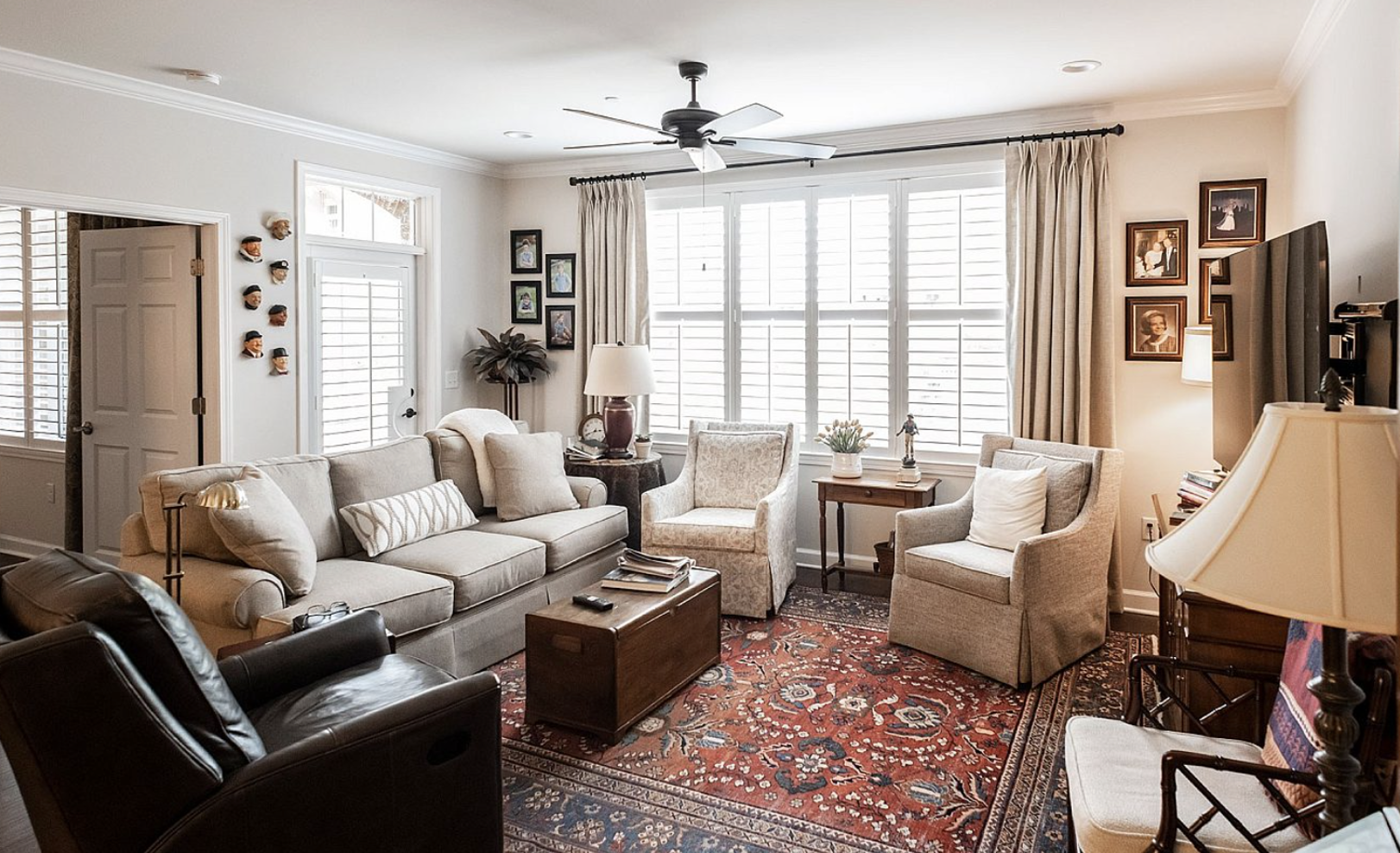 As you get older your priorities change, and part of that process is taking stock of what serves you and what doesn't. For example, you may look around your house and wonder, "Do I really need all this space (and the maintenance that comes with it)?" Folks who choose senior living while they're still young enough to enjoy it report a feeling of freedom from home maintenance and excitement as they begin a new chapter in their lives.

At The Village we offer multiple options that will inspire you to reimagine the way you want to live in a way that feels true to you. This is a great way to start thinking about space and what's possible. Our one-bedroom apartments are popular with singles and couples because they're not only an excellent value with lower overall costs, but they also offer plenty of room and access to our fantastic amenities.

No Two Homes Are the Same

We don't do "cookie cutter" here, and neither should you. What makes The Village feel like home is the ability to make it your own! Many people choose their own finishes, paint colors and flooring before they move in so their new home reflects who they are. Decorating with a lot of personality is just one way people turn their apartments into homes. Many floor plans even feature private outdoor space!

Live with Confidence
While we do offer a full continuum of healthcare services should you ever need them, The Village is a highly social, fun-filled and active retirement community. Here you can live your life to the fullest, with the added bonus of built-in friends and activities. Our Independent Living residents live vibrantly without being tethered to their homes like traditional homeowners can be. We like to think of it as "lock it and leave it" living. If you like to travel frequently, or just like to spend time visiting friends and exploring the local area, you don't have to worry about finding someone to check on your home. You can always count on staff and neighbors to water your plants and grab your mail.
Our maintenance team truly enjoys making your life easier. If you need help hanging shelving or art, we're happy to assist. And if something breaks, we're there right away to fix it. Say goodbye to cleaning gutters and yardwork. We even change your light bulbs!

Home Doesn't Stop at Your Apartment Door
When you live at The Village, our entire sprawling campus is an extension of your home. Inviting friends and family to visit is easy because there's plenty of space to host. And our thriving social scene is a lot like life on a fabulous college campus.

From your first visit, you'll be greeted by people who genuinely want to know you. Regular invitations to dinner, social clubs, happy hours and strolls will keep you as busy as you'd like to be. We're a small enough community for genuine friendships to form between residents and staff and large enough that you'll never run out of things to do. Spend time with good company in our common spaces engaging in activities like:

Grilling on our spacious patio
Playing games like corn hole and bocce ball in the courtyard
Walking our 1/18th mile greenbelt walking path
Growing flowers or vegetables in the community gardens
Finding your zen in the meditation garden
Staying active in the fitness center & pool
Making new friends in social, educational, recreational, cultural and civic activities
And, of course, enjoying delicious meals in any of our three different dining venues!
From having less space to maintain to enjoying lower living costs and a vibrant social life, our smaller residences are a great choice for folks looking to make a big change. If you're thinking about downsizing, begin your journey by letting us show you around The Village at Germantown. Call one of our Life Plan advisors at 901-752-2500 and schedule your visit today.
---