Tour de Europe: Active Aging Week 2023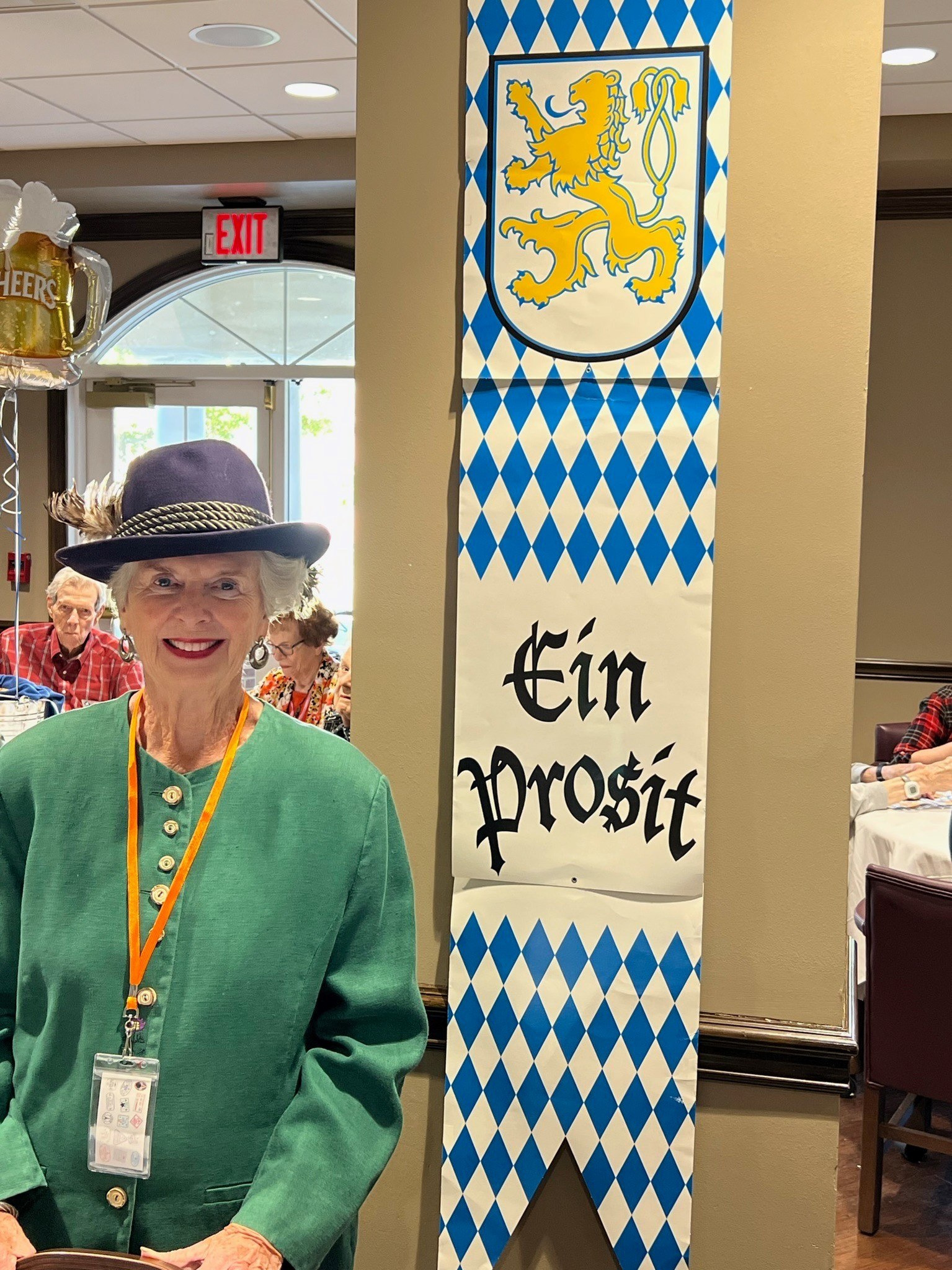 It might've seemed challenging, but we did it. In seven days, our residents and staff "traveled" to eight European countries—thanks to this year's Active Aging Week theme—Next Stop: Europe.
Join us as Resident Services Director, Kaylee Jackson and Senior Vice President of Operations, Melissa Rukstad take us through an unforgettable journey full of intriguing cuisines, iconic landmarks and cultural traditions to inspire engagement. So settle in, buckle up, and prepare for takeoff because Next Stop: Europe.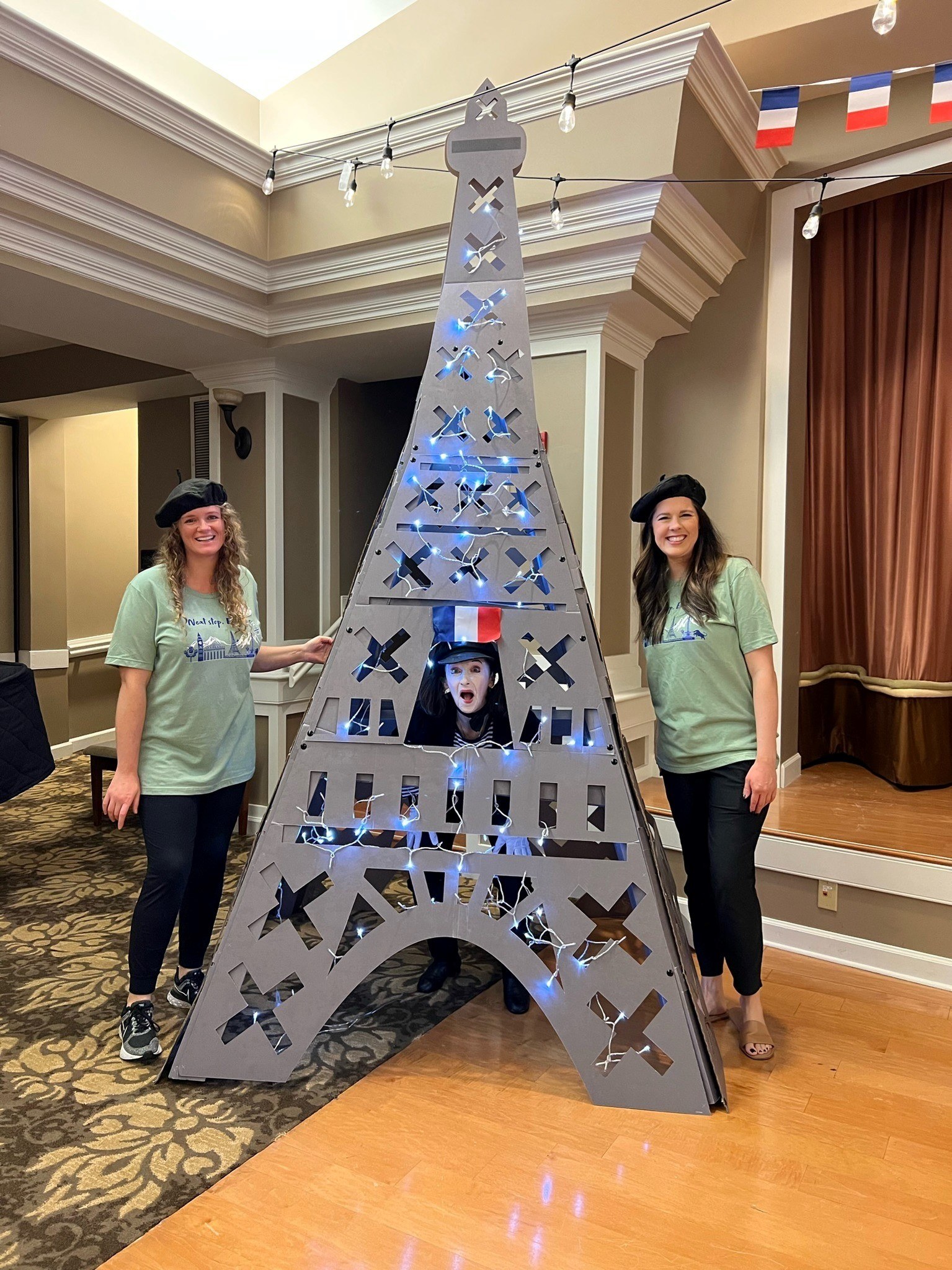 Different Year, Different Theme
Inspired by the International Council on Active Aging, The Village's weeklong celebration features a new theme each year. Past themes include national parks, rodeo, jungle and "Through the Decades."
Recapping the success of this year's theme, Melissa and Kaylee explain how they curated such a unique and creative experience for residents.
"We chose eight different countries to coincide with the number of departments we have here at The Village," Kaylee says. "The activities offered by each department aligned with their respective countries."
Residents were treated as though they were visitors to the city and enjoyed a French-themed breakfast reminiscent of cafe culture. To enhance the experience, the room was decorated to include the city's most iconic landmarks—the Eiffel Tower and The Village's version of the Louvre.
"The mock exhibit featured paintings we found here," Kaylee says. "We also had a mime to add to the experience."
Other highlights included:
An Oktoberfest Happy Hour for Germany
The Highland Games for Scotland (complete with bagpiper)
High tea (with croquet!) for England
Throughout the week, residents could pick and choose their activities and received punches to a card resembling a passport. The "traveler" with the most punches received a prize.

Did you know? Planning Active Aging Week takes "a village." Melissa and Kaylee worked with community departments and resident-run committees to plan activities everyone would enjoy.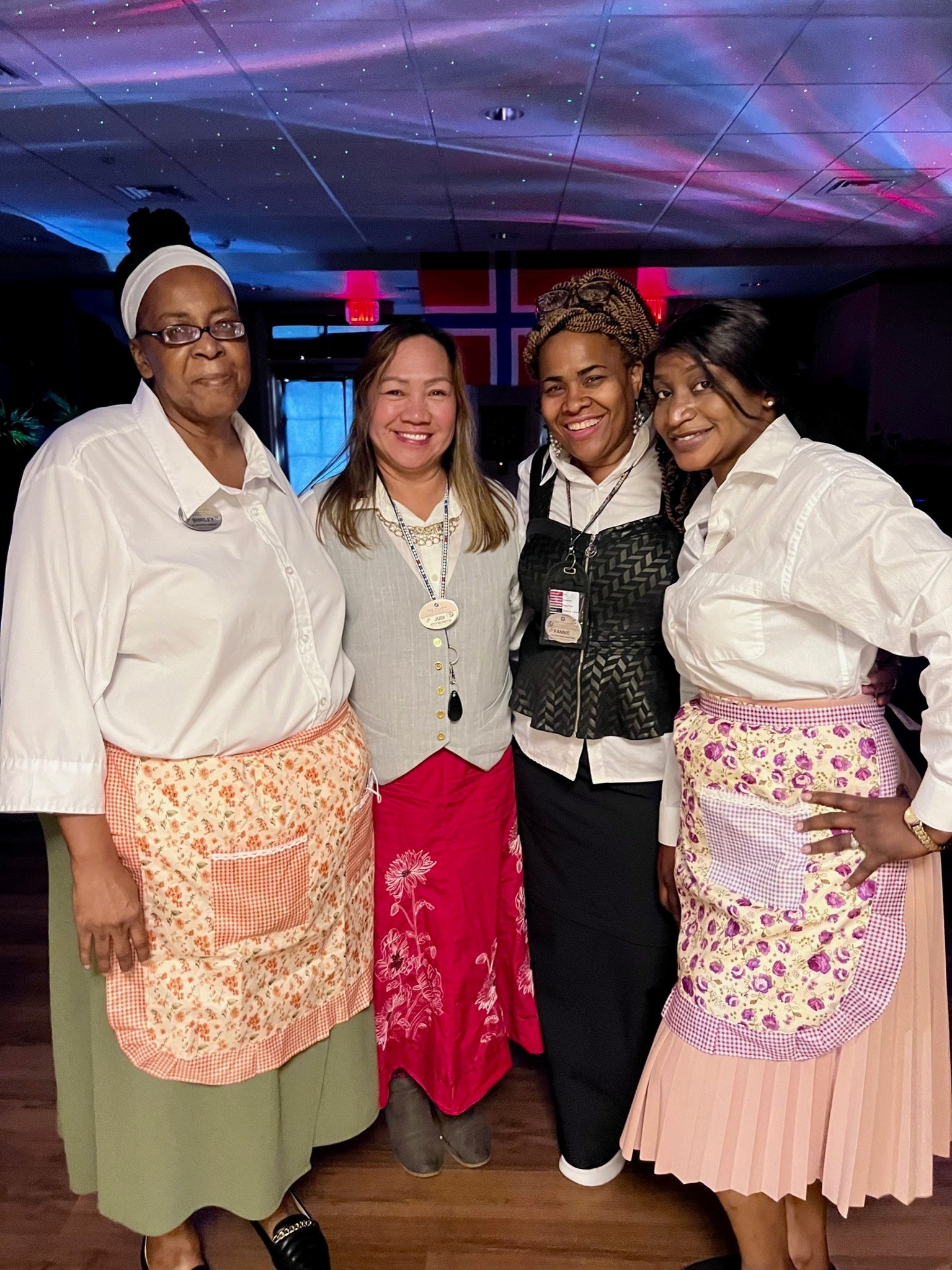 "A Place to Thrive—Not Just Survive"
Melissa and Kaylee pointed out that the purpose of the weeklong celebration was to engage the community and create an experience that seniors at all fitness levels could enjoy.

"We leveraged this week to get our residents up and moving," Melissa says. "It's a reminder of what it means to stay active—not just physically but also mentally, emotionally, socially. We utilized the dimensions of wellness to guide our planning efforts throughout the week."
Kaylee added it was also an opportunity for the community to roll out new fitness classes and activities. "We focus on every level of participation. We want to meet the needs found in the dimensions of wellness to keep people active, involved, healthy and independent as long as we can."
Moreover, Active Aging Week spotlighted how communities like The Village continue to help seniors thrive and provide the best quality of life possible.
"We're bringing the fun to them," Kaylee says. "They're not just playing games. Other communities I worked at had the three Bs: bingo, baseball and Bible study. Not here. Events like this get people involved, and because we have a very active community, our residents look forward to everything we have planned for them."
Melissa adds: "It was not just about having fun because they're doing that. It was also about encouraging and inspiring community members to create new routines, keep moving, try new things and stay engaged. We want to show everyone how they'll thrive here."
What's next? Watch out for the drama club's performance of Death and Taxes and our annual Halloween bash!
About Germantown
Nestled in the heart of Germantown just outside of Memphis, The Village at Germantown is a continuing care retirement community (CCRC) that offers multiple levels of care including independent living, skilled nursing, assisted living, rehabilitation, and memory care.
See why Melissa, Kaylee and our residents are passionate about The Village by scheduling a visit. Call (901) 737-4242 today.
---