The Five Most Common Objections About Retirement Communities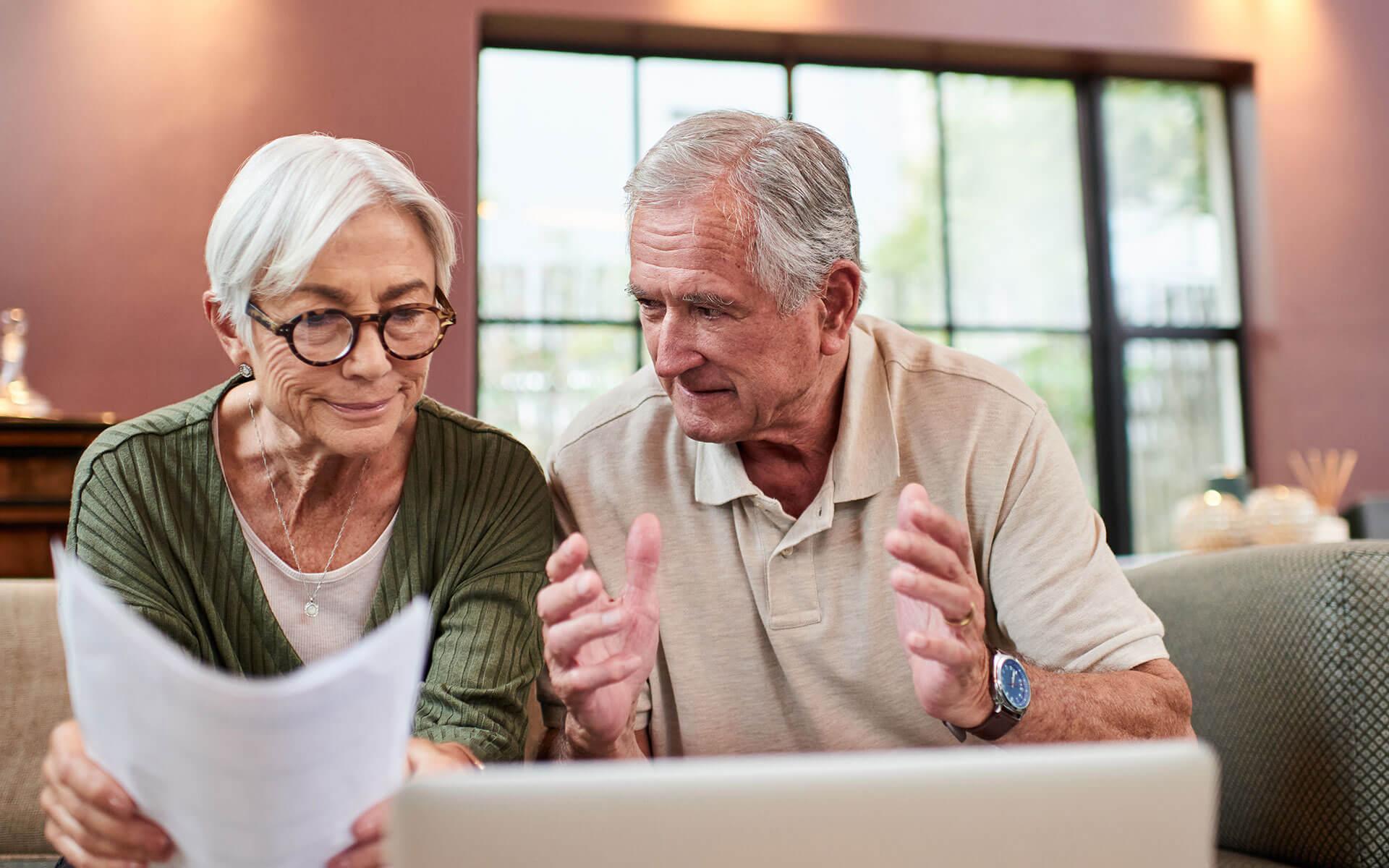 Getting married. Buying a home. Having children. All of life's big changes come with their fair share of uncertainty. And choosing a Life Plan Community (otherwise known as a Continuing Care Retirement Community), like The Village at Germantown, is no different.
Here are five of the most common objections we hear from active seniors like you.
Objection 1: "We don't need a 'nursing home.' We're still young and healthy."
Some people think you should be ready to die before you move to a retirement community. But our residents would tell you just the opposite—that you should be ready to live.
As a Continuing Care Retirement Community (CCRC), The Village offers boundless opportunities for learning, growing and socializing. Whether you want to join a club, attend a lecture or catch the latest blockbuster, you'll find plenty of activities to fill your social calendar. And our world-class fitness center and pool are packed with amenities that will help you live stronger, leaner and happier.
Choosing a CCRC early in your retirement also means you won't have to worry about the rising cost of healthcare, or a disruptive off-site move, if your health needs change. That's because we provide all levels of care right here on our campus. So, you can go ahead and plan trips, activities and time with loved ones without worrying about life's "what-ifs."
Objection 2: "We love our home, and we're not ready to downsize."
Your home was the perfect setting for building your life and raising your family. But now, your children have places of their own, and you likely don't need all that extra space. Also, the upkeep on your house, in both time and money, is probably more than you want to spend.
Many of our residents were, at first, overwhelmed with the idea of pairing down a lifetime of treasures. But later, they began to view the process as a new adventure. That's because the well-appointed apartments and villas in our community prove that downsizing doesn't mean compromising. From spacious floor plans, to walk-in closets, to granite countertops, The Village lets you create the ideal living space for the next chapter of your life.
Objection 3: "We don't want someone telling us what we can and cannot do."
You treasure your independence, and when you choose a CCRC like The Village, you'll still have the freedom to live your life the way you see fit.
Explore our manicured grounds interlaced with walking paths and outdoor gathering areas. Mingle with the friendliest, most interesting people you'll ever want to meet. Or take a short drive to downtown Memphis for some incredible music and down-home barbecue. The choice is yours!
You'll also enjoy another kind of freedom: freedom from housekeeping, yard work and other chores that you're probably tired of doing. So, you can spend your time relaxing, socializing and enjoying all the programs and amenities that our community has to offer.
Objection 4: "We love having friends and family visit us at home, and we want to keep it that way."
Most of us tend to seek out the familiar, and this feeling only increases as we age. You might worry about leaving behind a local grocery store, a familiar parish or a friendly mail carrier.
The good news is, moving to a community like The Village doesn't have to change all that. You can continue to attend your usual religious services or visit favorite shops, libraries and other destinations. Just hop into your own car or use our convenient transportation options.
And here's an insider tip: Grandkids absolutely love it here. You can treat them to lunch at our Café Bistro, or spend an afternoon at the pool. We're also pet-friendly, so there are always four-legged friends for the kids to play with.
Objection 5: "It's too expensive."
This is one of the most frequent concerns we hear. But when you actually crunch the numbers, you might be surprised at how much staying in your house is costing you right now.
For starters, you're paying for a whole house, but you're probably only using one bedroom, bath and living area. You also have to deal with expenses like these:
Utilities
Home maintenance
Lawn care/snow removal
School and property taxes
Homeowner's insurance
Here at The Village, we offer a range of contract options to suit different life scenarios. Our counselors have years of experience helping folks weigh their options and make a decision that will ensure a lifetime of freedom, fulfillment and security.
Still have some doubts? Let's talk.
Transitioning into a retirement living community is a life-changing move. And while change is difficult, it can also be a vehicle for a more enriching, uplifting life.
If you're wondering whether the timing is right, we'd love to chat with you about your unique vision for retirement living. Give us a call at 901-737-4242 today to schedule your visit.
---